HOME > About DHP > History
History
Based on our past 35 years we have achieved with our endeavors and passions,
we are prepared to greet more bright 100 years together with our customers.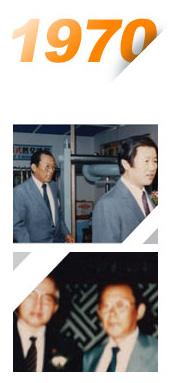 1978

The company was established under the name of DAEWON HEAT PLATE Ind.Co.in Busan.

1979

Succeeded in developing the foremost plate type heat type exchanger in Korea.
DHP was born in 1978 when Korea's industrialization had been boomed.
The late Mr. Song Gi-taek, former chairman or founder of the company, whose oil refinery business had been so flourishing but gave up suddenly due to unexpected incident had a motive to develop a plate-type heat exchanger because the late Mr. Lim Dae-hong, former chairman of Miwon Co., Ltd. who had a good friendship with him recommended it.
For the liquid sterilizer, one of the most important plants for Miwon which produced the seasoning product with the sterilizer at that time, Japan developed a plate-type heat exchanger from Europe and then they improved the productivity dramatically so the late chairman Mr. Lim who imported it found the real value of the equipment trying to use it for all production lines but since the cost was so high that he wanted to make it localized.
As a result of some trial and errors for about one year, the first plate-type heat exchanger was unveiled developed by the founder in 1975 when the founder was involved in replacing plate-type heat exchanger and maintenance work at the factory of Miwon Co., Ltd. as a staff of Miwon and afterwards he started his own business under the permission of the late chairman Mr. Lim of Miwon in 1978 setting up the company at Seo-myeon in Busan with the company name Daewon Heat Plate Ind. Co.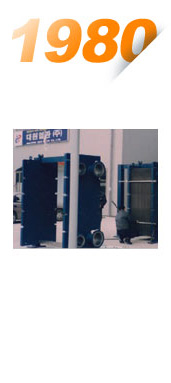 1980

Seoul Agent was established

1981

Awarded 'Energy Control Public Chief Director Prize'

1982

Awarded 'Excelllency Prize' by the Minister of Industry and Energy

1983

Moved Head office and factory to the present address

1984

Succeeded in developing the foremost Herring Bone Type Plate in Korea.
Appointed as a Bright Prospect Small and Medium Enterprise by Korea Commercial Bank

1986

Installed 5,000 ton Hydraulic Press

1988

Succeeded in developing Multi-Use Mold for Heat Plates.
Get down to taking part in industrial heat exchanger market.
In the beginning of the business, we were involved in the maintenance work for existing equipments while supplying the sterilizing equipments required by Miwon and other food companies and then we set up our own factory at Sasang, Busan in 1986 with 5,000 tons hydraulic press, ultra large size at that time. Since then, we have been fully taking part in the industrial heat exchanger market, pushing energetic marketing against petro-chemical plants and steel ironworks in the country.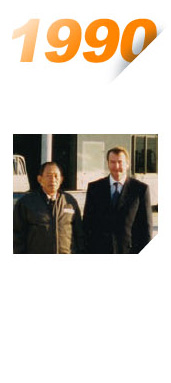 1990

Succeeded in developing Plate Coil.

1993

Established DAEWON HEAT PLATE Co.,Ltd.
Succeeded in developing Hydro Ratchet Plates.

1994

Succeeded in developing Plate Type Gas Cooler

1995

Adopted 'Vibration Stress Releaser's in fabrication to release stress on the plates.

1996

Succeeded in developping Spiral Type Heat Exchanger.

1997

Had a ground-breaking ceremony for our new plant near Busan
Started to build the biggest 30,000 ton Hydraulic Press at our new plant.

1998

Certified ISO9001
We are preparing for new take-off while accumulating the related technologies to get the competitive edge equal to the advanced countries.
Having realized the importance of the better technology in order to get into bigger market for more progress since the company's establishment, we have been prepared for the fundamental resources to get the same competitive edge equal to foreign products when it comes to the technology while securing in-house technology with our own development and business tie-up.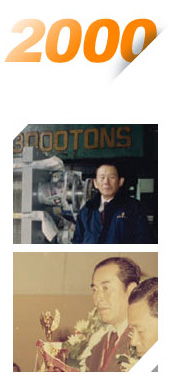 2000

Registered DHP trade mark
Established DHP R & D Institute

2001

Certified ASME 'U' Stamp
Certified CE-PED

2002

Patented Disk & Shell Heat Exchanger

2003

Certified BS EN ISO9001:2000 Lioyd

2006

Registered International patent right for double seal gasket system

2007

Open New Factory(30,000m3 in Gimhae)

2008

Installation new 20,000 ton Hydroric press in new factory
Registered as "leading company" by Busan Metropolitan City

2009

Qualified "KEPIC MN', Q Class Nuclear Quality System.
Vendor registration for Samsung Heavy Industries and Hyundai Mipo Drydock
Achieved the economy of scale along with the increased business volume by advancing to the shipbuilding market through the development of "Double Sealing Gasket".
As our efforts to secure our own technology since 1990s have been realized by the development of "Double Sealing Gasket" and they ascribed the great value to the superiority of the technology, the company registered the patent in 28 countries and advanced to the very tough shipbuilding industry resulting in rapid growth of the business volume. Moreover, we could get into the overseas market directly based on such a large business references.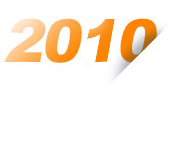 2011

Registered compliance programme(CP) for strategic item

2012

Vendor registration for Petrobras
ASME "U' Renewal

2013

Certified as an approved exporter of KOREA-EU and KOREA-ASEN Free Trade Agreement(FTA)
Q Class Renewal(Nuclear Quality system)

2018

Launched Bloc type PHE (DHP Bloc)
Certified "TRCU"(Export to Russia)